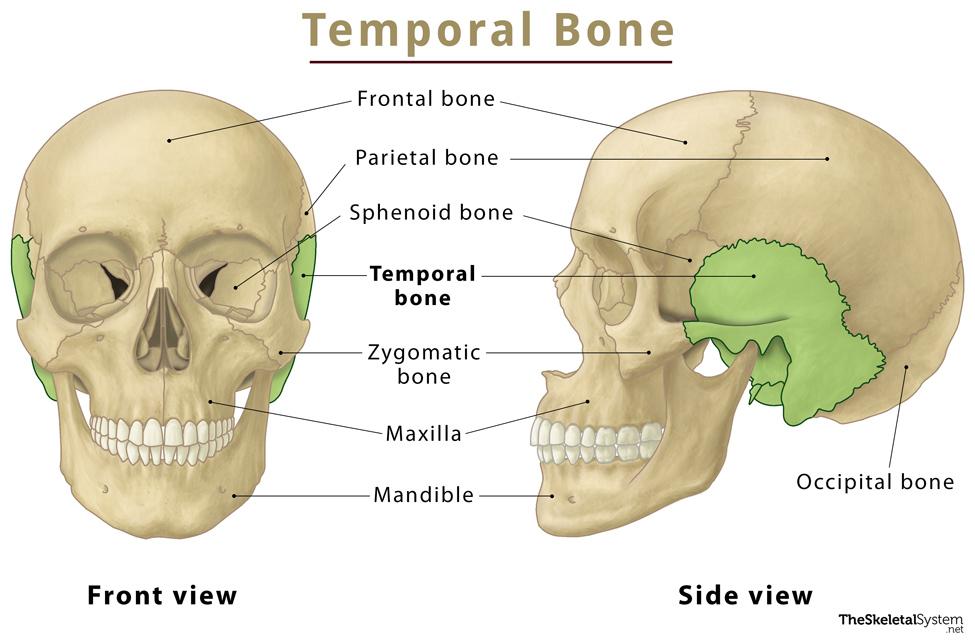 Image taken from The Skeletal System.net
Appearance of HRCT TEMPORAL BONE NON CONTRAST Images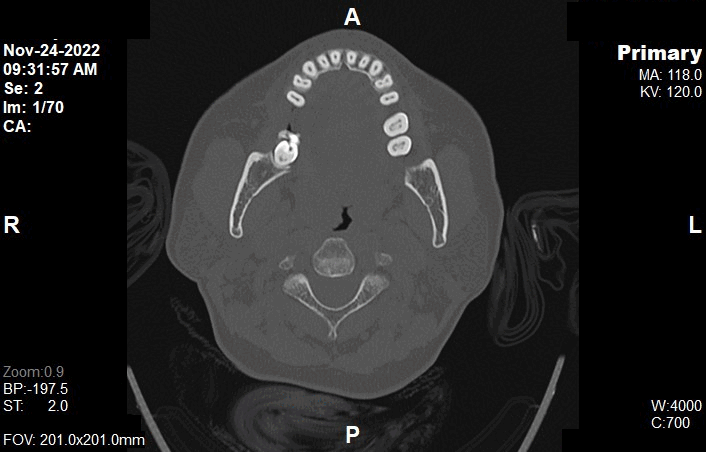 Protocol Structure
00_Inner Ear (Adult)
Topogram

Non Contrast (vertex skull to the mid mandible)
Position the patient in head first supine position.

Align the patient in Mid-Sagittal plane of the table.

Position the transverse laser light beam at the vertex of skull to start the topogram.

Head rest must in flat.
Topogram Parameters
Topogram length: 256 mm

Slice: 0.6 mm

Scanning direction: Craniocoudal

Tube position: Lateral

Stop the topogram scanning when the scanning reach / pass over the mid of mandible
Plan the Scan FOV (SFOV) box at topogram image

Set the top line at the level upper frontal sinus 

Set the bottom line at the level of lower maxillary sinus

Ensure the lateral line to cover patient's head outline.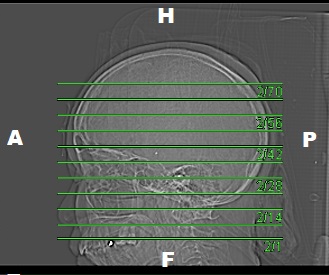 Scanning Parameters
kV: 120 kV

mAs: Tube Current Modulation (TCM)
Scanning Direction: Craniocaudal

Scan Delay: 2 s

Slice: 2.0mm

Image Comment: –

Pitch: 0.8

Quality Reference mAs : 230
Reconstruction of HRCT Temporal Bone Non Contrast
Series of Images Send to PACS
Topogram 0.6 T80f

InnerEar 2.0 H60s

InnerEar 0.6 H60s

InnerEar 2.0 H30s

InnerEar 0.6 H30s

Patient Protocol