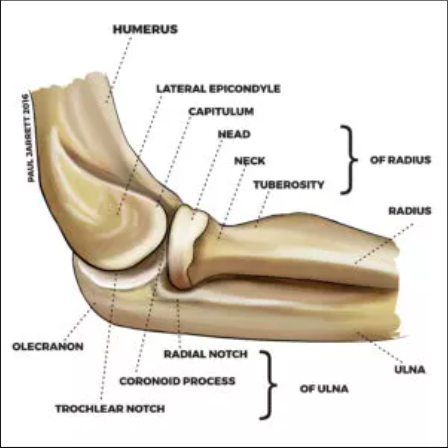 Image taken from Microbe Notes
Appearance of Elbow in Axial CT Image
Protocol Structure
00_Extremity (Adult)
Topogram

Extremity (Non Contrast)
Patient Orientation Registry in System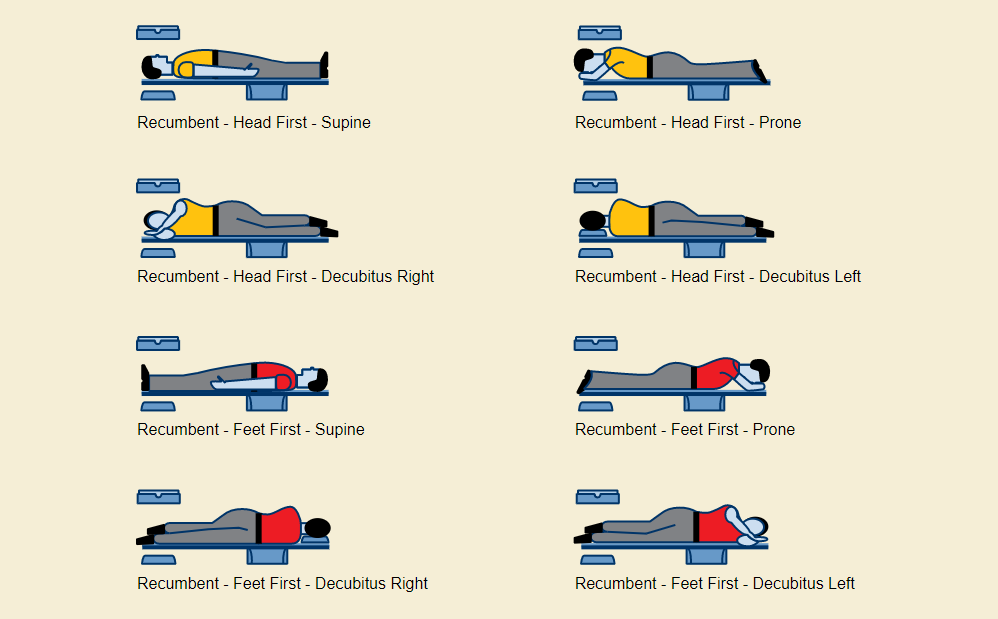 Set the orientation patient in system : Feet First – Supine

This is to follow the orientation of forearm and elbow (base on anatomical position)
Position the patient in head first supine position.

Raise the patient's arm above head in supination position.

Align the patient's elbow in Mid-Sagittal plane of the table (if possible).

Position the transverse laser light beam at the level of patient's forearm to start the elbow topogram.
Topogram Parameters
Topogram length: 256 cm

Slice: 0.6 mm

Scanning direction: Caudocranial

Tube position: Top

Stop the topogram scanning when the scanning reach / pass over the elbow joint.
Plan the Scan FOV (SFOV) box at topogram image

Set the top line at the level of mid forearm (radius ulna)

Set the bottom line at the level of mid arm (humerus).

Ensure the lateral line to cover elbow soft tissue outline.

Remind the patient to keep in place and not moving the arm.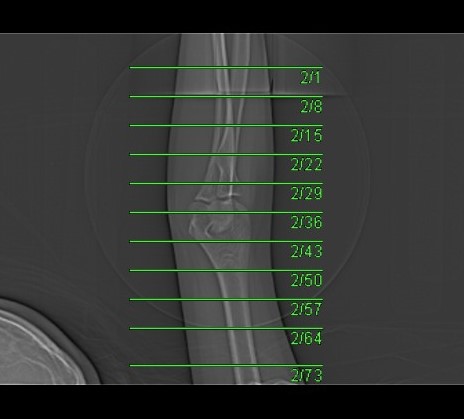 Scanning Parameters
kVp: 120

mAs: Tube Current Modulation (TCM)
Scanning Direction: Craniocaudal

Scan Delay: 2 s

Slice: 3.0mm (Acq. 128 x 0.6 mm)

Image Comment: Non Contrast

Pitch: 0.8
Reconstruction of Non Contrast
| | Recon 1 | Recon 2 | Recon 3 |
| --- | --- | --- | --- |
| Name | Extremity 3.0 B60s | Extremity 1.0 B60s | Extremity 1.0 B30s medium smooth |
| Slice Thickness | 3.0 mm | 1.0 mm | 1.0 mm |
| Increment | 3.0 mm | 0.7 mm | 0.7 mm |
| Kernel | B60s sharp | B60s sharp | B30s medium smooth |
| Windowing | Extremity | Bone | Abdomen |
Series of Images Send to SyngoVia
Series of Images Send From SyngoVia to PACS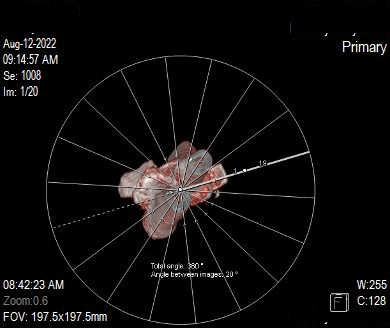 Series of Images Send to PACS
Topogram

Extremity 3.0 B60s

Extremity 1.0 B60s

Extremity 1.0 B30s