Radiation Protection 2021
Assalamualaikum and Salam Sejahtera to all,
This year, Department of Radiology, International Islamic University Malaysia (IIUM) Kuantan Pahang will organize the annual Radiation Protection CME entitled "The Art of Imaging in Fighting Covid-19".
The event will be held on 20th December 2021 via online platform, Microsoft Team.
This 1-day event will have 7 interesting topics from expertise that cover the requirement of Ministry of Health.
Let's join us in this CME and gain extra knowlegde during this pandemic situation.
Best regards,
Mohamad Izwan Bin Roselan,
Chairperson,
Radiation Protection 2021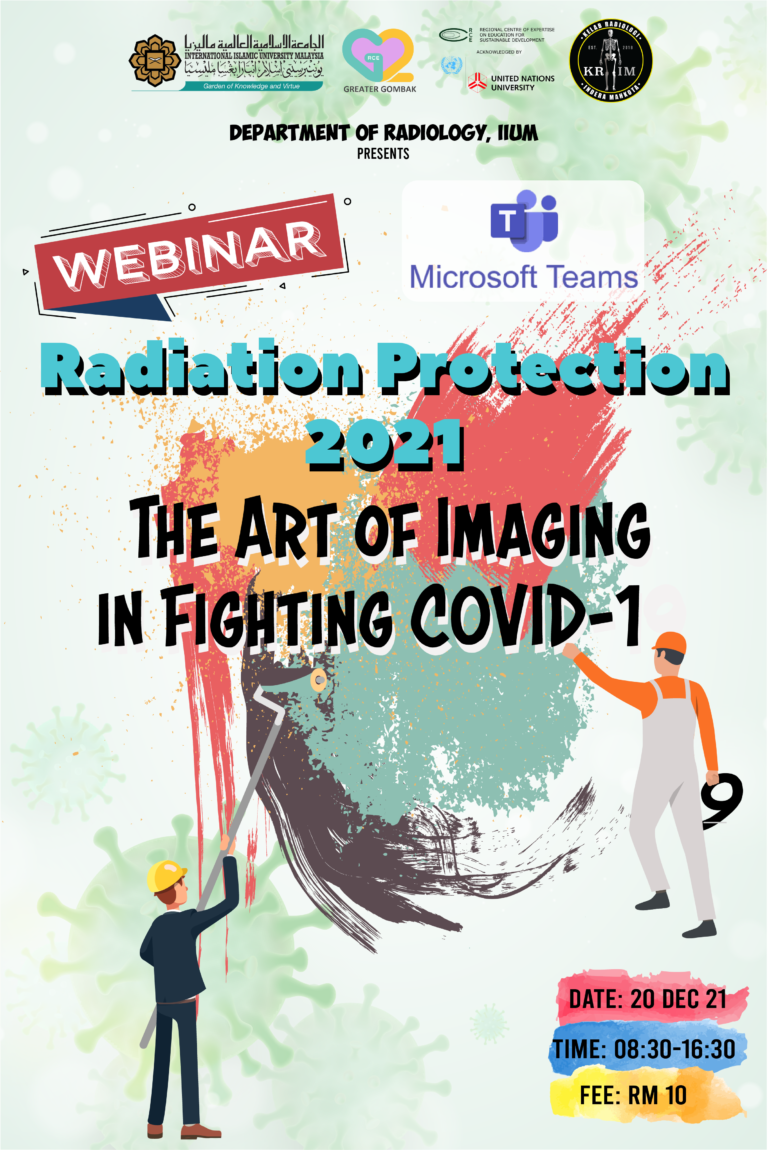 UPDATED TENTATIVE @ 19 DECEMBER 2021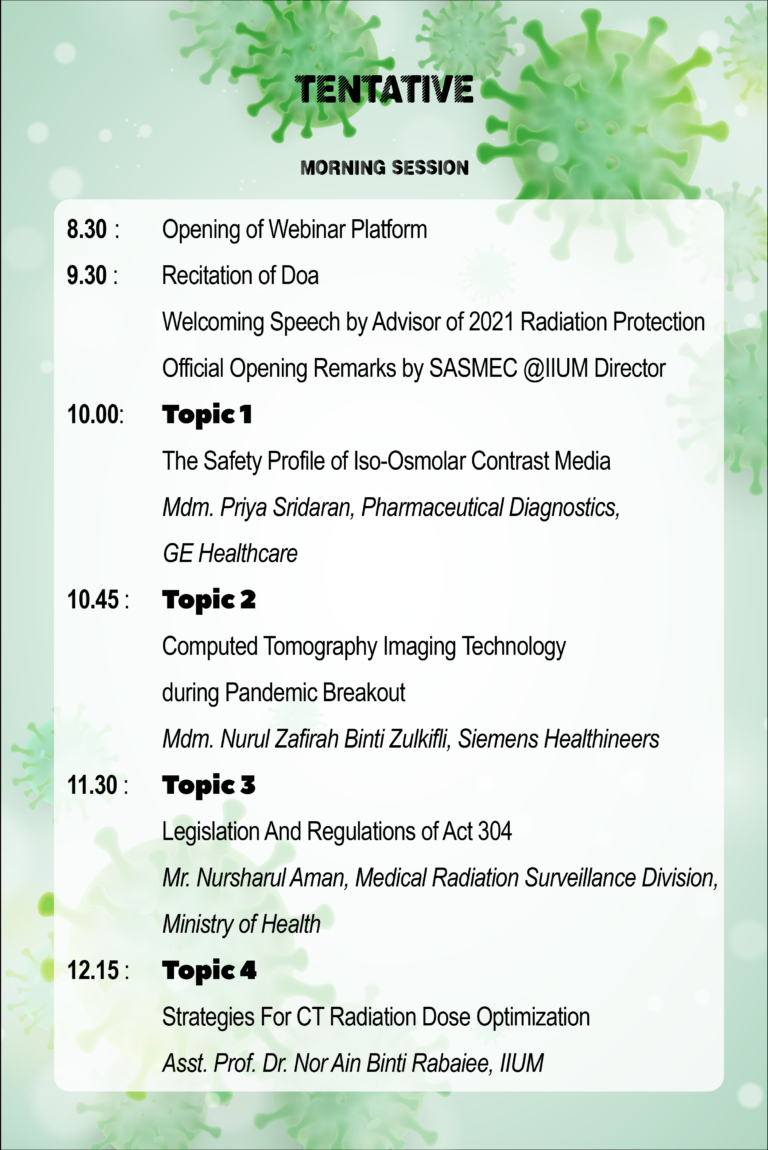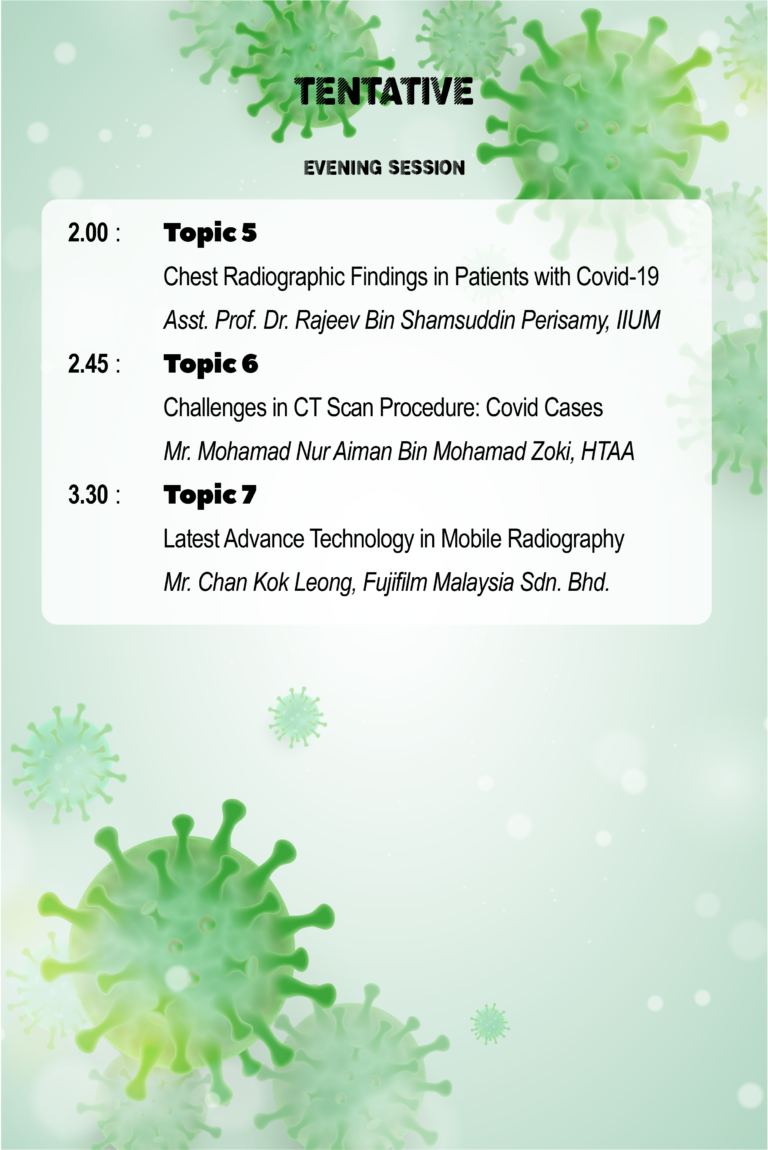 Sorry. The registration is closed. Thank you for your interest to join us!!
You can contact us at 09-591 1344 and ask for any of our registration personnel (Sr. Emy / Br. Rasydan / Sr. Suhaila / Sr. Fatehah) if you need any help or encounter any problem during the registration process.
Click the link below to access the form
Click the link below to access the form